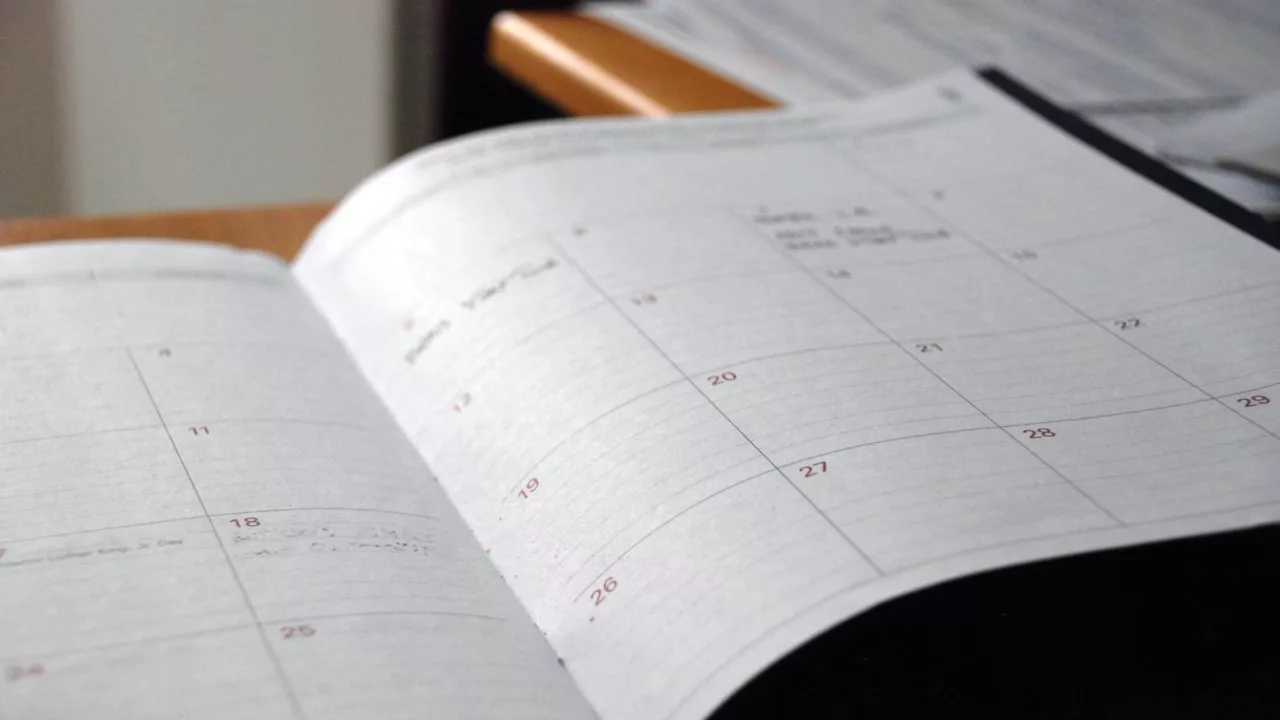 Year-Round Athlete Preparation
We all have good days and bad days. We're never at our best all the time. As an athlete, you probably know better than most how much this is true. When you're having a good day, you know it and you feel like there's no limit to what you might be able to accomplish and when you have a bad day…. Well, that can be hard to talk about.
The challenge as an athlete is there are days when you NEED to have a good day. For that big national competition or league final you need to be at your best; maybe the best you have ever been. So can you make that happen? Is it possible to "schedule" our best days? As a coach, I like to think so, but it isn't easy.
For most high-performance athletes the process starts a year in advance (or more) with the development of a Yearly Training Plan (YTP). In most cases this will be done by your coach. Top coaches will usually involve their athletes and other stakeholders in the process, at least to some degree, and this is a very good idea. Coaches, athletes, strength coaches, therapy staff, etc. all need to be working together toward the same goals.
So where does the process start? Quite simply with setting of some performance goals for the year. Do you need to get stronger? Faster? Improve your endurance? Become a better defender? If you don't have a clear idea of where you are going, its going to be pretty tough figuring out how to get there.
Next, you need to determine what your most important competition dates are to be. You need to accept that its impossible to be your very best for all games, tournaments, events, etc. If you really want to perform to the best of your abilities, you are going to need to pick and choose. Unless you have been a high-performance athlete for years and years, it's usually best to try to pick only two (preferred) or three short periods (around a week in length) where you plan to be at your best and make sure there are several months in between those dates.
Finally, you need to decide the start date for your YTP; that date when you begin preparing for your next year. Ideally you want to start your year at the point where you have the longest period before your first key competition period. There's a couple building phases that need to occur to get you "competition ready" and setting your YTP schedule so that the longest build up occurs early in the year with subsequent build–up phases being shorter in length is usually the most successful way to proceed.
The first training phase, which is typically the longest phase is the main build-up phase. This is where you put in a lot of work to get stronger, faster, more skilled, etc. This work should closely align with the goals you established for the year. During this period, some of the training you need to do may be really tough and you may find that your overall performance even drops and that can be discouraging. But, be aware this is normal! Implementing good recovery habits such as eating well, maintaining good sleep habits, attending to any aches and pains before they get serious, etc. are vital to getting the most out of this phase and will help to limit any reductions in performance that you experience.
The next phase is the "tapering" phase. The tough work is now done and it's time to get more rest and have shorter and maybe fewer (but possibly more intense) workouts with the type of efforts that mimic and sometimes exceed the efforts you will need to make in competition. The idea here is to let your body to recover from all the time and effort you have been putting in over the past few months until, physically, technically, and mentally you feel you are the strongest, fastest, most skilled, toughest, most confident, etc. you have been – maybe ever.
Once you are done your tapering phase, if everything has gone well, you should be at your peak and ready to take on all opponents at their best. The reality though is that you won't be able to hold this peak for very long, usually only a week or two and then you will likely see your abilities decline a bit – although probably not back down to where they were when you started your YTP.
Once your major competition is completed, it's time for a break and to "transition" into your next phase of training. You need give your mind and body time to recover and reset from the previous months of efforts. This doesn't necessarily mean you completely take time away from training and your sport, but it might. Generally though it means you back off the gas–pedal for a bit, maybe engage in some activities that are different from the normal and allow your body to recharge and get ready for future training phases. If you are at the end of your YTP this phase may last up to a month, if you are in the middle of your YTP, usually the time period is shorter.
This article provides just a brief introduction to yearly planning for athletes and may leave you with more questions than answers. More detailed information on yearly planning and what occurs within each training phase, can be found in this article: The 800 And 1500 Meters: Racing Fast And Controlled (coachr.org). If you're looking for more direct guidance, the people at Connect Physiotherapy & Exercise can help. They have extensive knowledge in training plan design and understand the importance of working with you and your coaches to keep you on track to meet your season goals and to manage any injury setbacks you may be have along the way to get you back on track and become your athletic best.